Animation - Storyboarding - Storytelling






Does your business want to communicate in a unique and unforgetable way? Animation will help you!
Animation & Storyboarding
We produce animated movies and storyboards for the media industry and general business's that wish to use animation as apart of their internal communication or external marketing strategy.
Your future partner in animation
Through close dialoge and coooperration with you, we will take your project to new imaginative heights, that are able to be both informative and immersive/entertaining!
Based on our dialog, we will produce a storyboard that sketches out the future project. When both parties approve of the plan, the animation production will begin.
4. The finished product could be something akin to this explainer video
Communicating a message to your customers or colleagues can be a complicated affair, especially if the information is complex or just plain tedious. An animated explainer video can here be a powerful tool that can simplify the complicated and make the simple fun!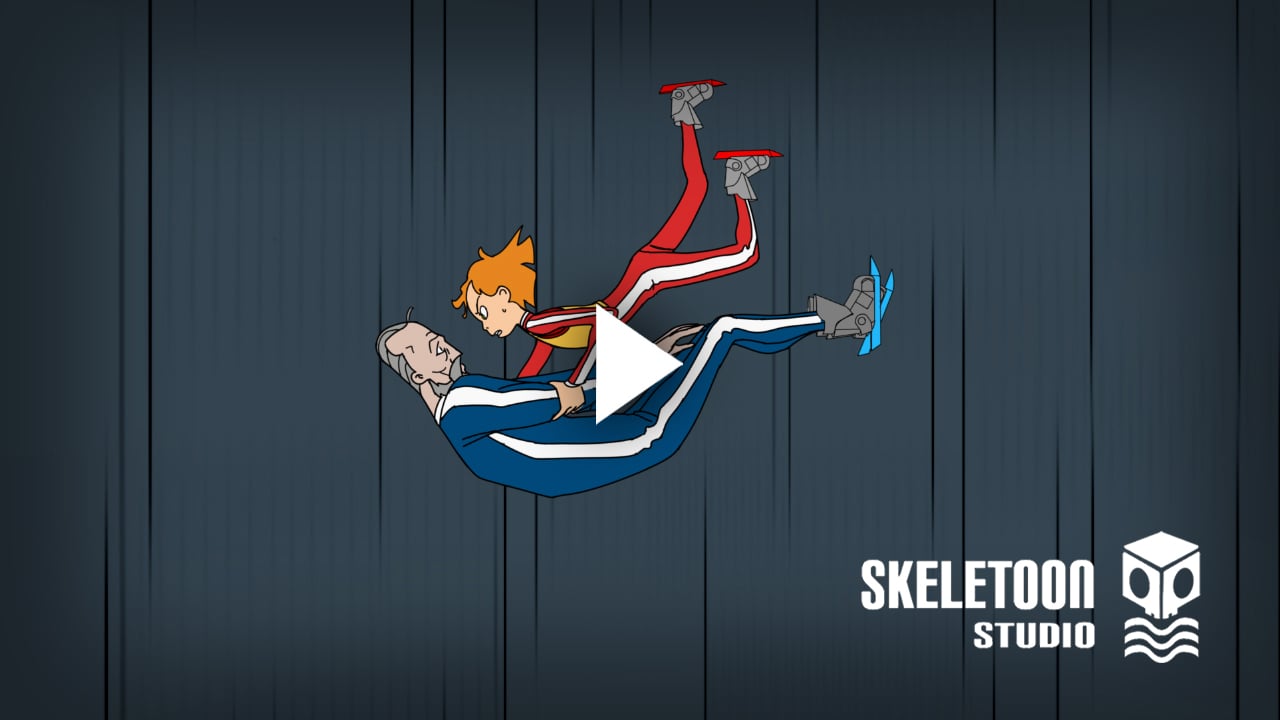 No matter if it's for the animation, live action-, game- or general business industry, Animation is always an exciting, and engaging way to get your audience interested in your vision and/or product. At Skeletoon Studio we have made projects in both 2D and 3D animation with a speciality in storytelling, storyboarding and 2D animation.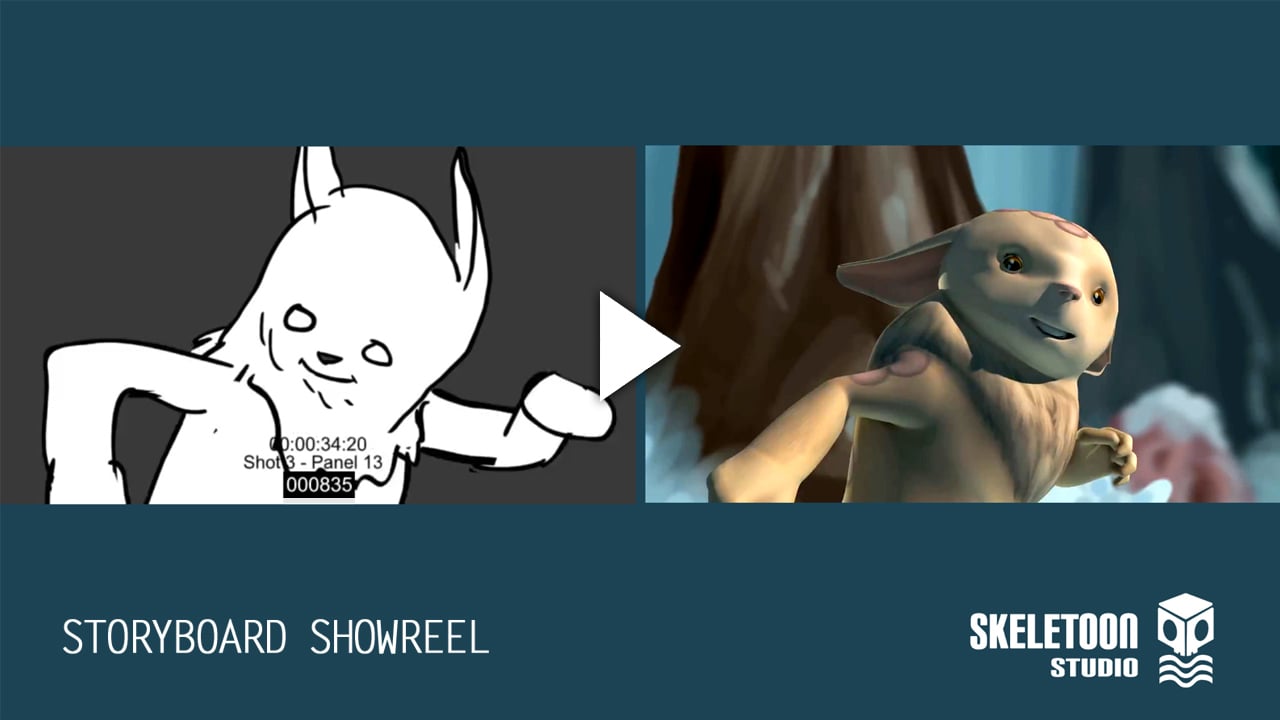 With a storyboard you preplan and previzualize your movie, commercial, animation, musicvideo etc. You basicly "make the movie, before making it". Animatics work the same way but in video format, where you more easily get to experience the flow and timing of the movie. Both are awesome and powerful tools that helps experiment with how best to give the audience the exact feeling you want them to have!