Storyboard & Animatic
With a storyboard you preplan and previzualize your movie, commercial, animation, musicvideo etc. You basicly "make the movie, before making it". Animatics work the same way but in video format, where you more easily get to experience the flow and timing of the movie. Both are awesome and powerful tools that helps experiment with how best to give the audience the exact feeling you want them to have!
Storyboards benyttes i de fleste medier der kommunikere et budskab over tid. Det kan tage højde til alt fra timing og kamera vinkler til lys og stemning. I vores storyboard showreel kan du se et udpluk af klips fra vores animerede storyboards (animatics).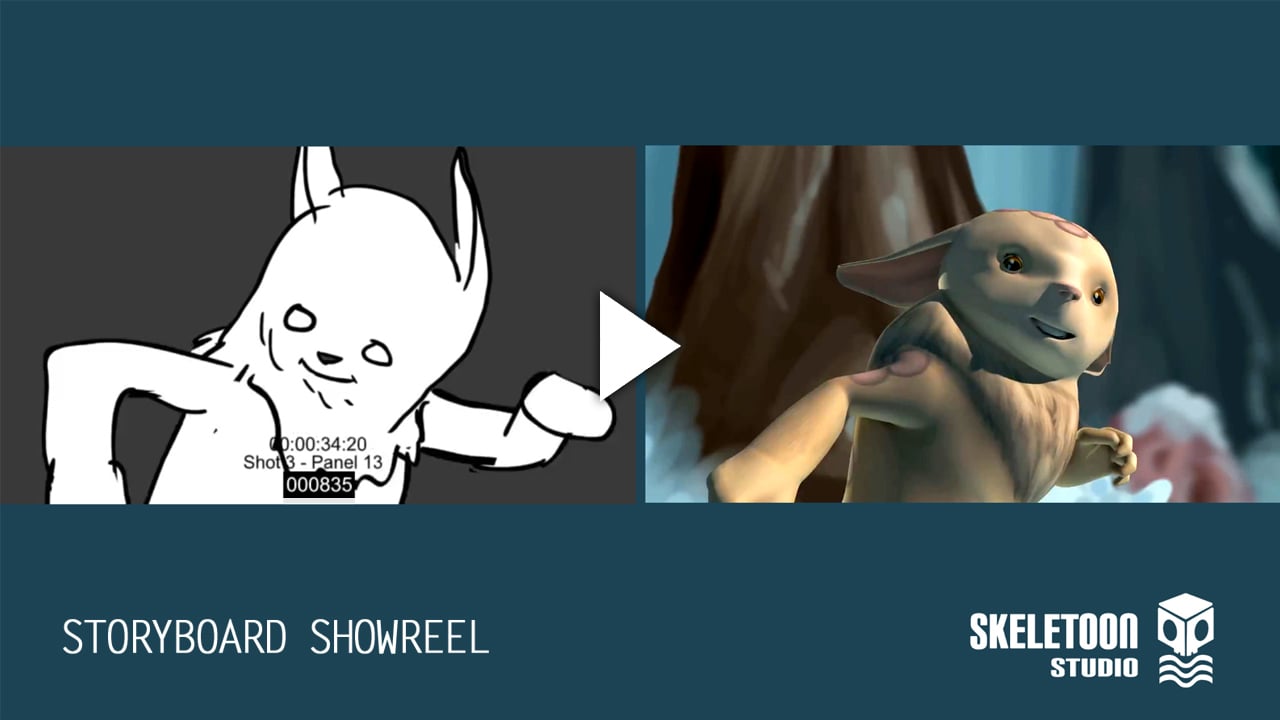 Kom & Vind Stream - Storyboard
In the storyboarding process we experimented with different ideas and concepts, forexample how much a narative should be part of the clients stream setup and how the company mascot should present himself.