Animation from the heart of Aalborg
Skeletoon Studio specializes in producing animation for the media industry and also for businesses in general. We have an especially close relationship with other marketing companies that does not themselves have an animation department. We are therefore able to assist them with assignments, where animation would take their clients project to new greater heights.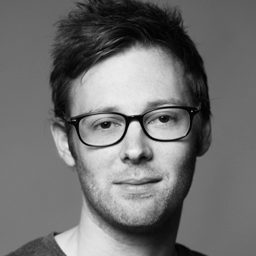 Klaus Tue Madsen
CEO / Director of Animation
Who is Skeletoon Studio?
Klaus Tue Madsen is a director of animation and interactive media. He graduated from the National Danish Film School in 2018, and his movies has been shown at film festivals such as: VOID - International Animation Film Festival, OFF - Odense International Film Festival and The Norwegian International Film Festival. His animated shorts on online platforms such as youtube, has also been viewed over 4 mio. times.
The studio collaborates with a number of extremely talented artist in both the visual and audio industry. You can learn more about them below.
About us
Based in Denmark and run by Klaus Tue Madsen, Skeletoon Studio creates animation and storyboards for the live acion, animation and games industry. With the help of our affiliated partners, Skeletoon Studio is able to provide high quality content in not only animation, but also in sound design and music. This makes it possible for us to take a project from the preproduction phase, with storyboarding, all the way to finished movie.
We specialize in storytelling, storyboarding and 2D animation. If you are ever in need of our service, please don't hesitate to contact us for a non-binding talk.